[ 2.19.2021 - 2:31PM ]
DSL U6-U12 Coach Meeting & Clinic: Tues., March 16th, 6 pm
Join us at Faith Community Church, 5762 Wilcox Rd, Dublin, OH 43016, for the DSL spring Coach Meeting at 6 pm. Stay for the Coach Clinic immediately following at Faith Fields. Bring a soccer ball and come dressed to participate and have some fun!
DSL Recreation Games begin April 3rd through May 22nd. MSSA season begins April 7th; HSSA starts April 11th. Coaches will be in touch.
---
[ 2.02.2021 - 2:23PM ]
VOLUNTEER COACHES NEEDED IN ALL DIVISIONS! Email registration@dublinsoccer.net.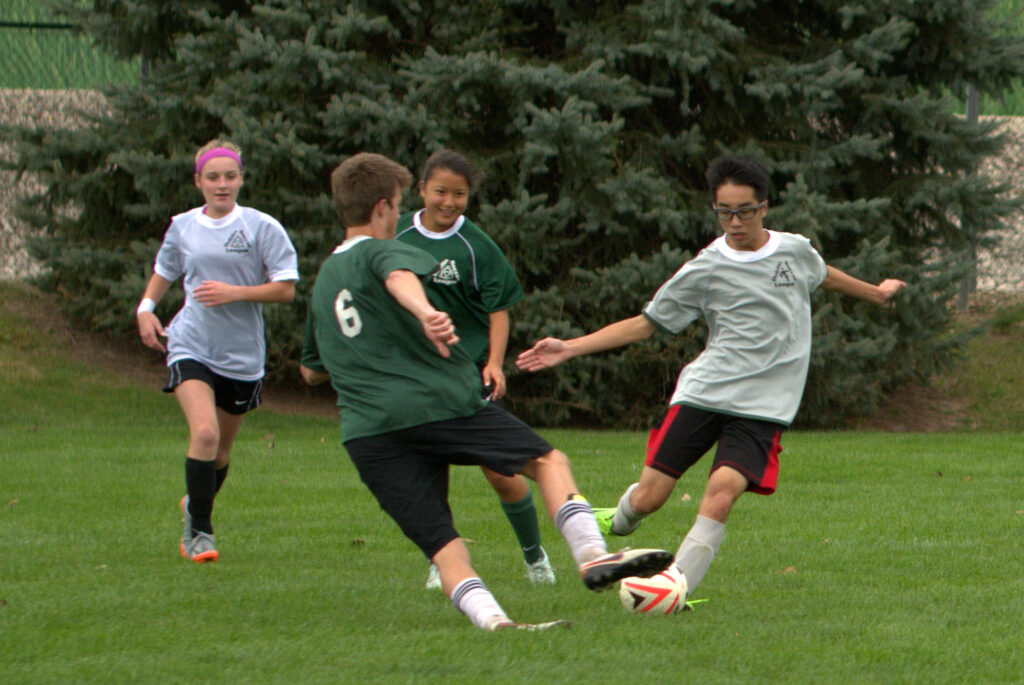 ---
[ 10.17.2020 - 7:45PM ]
The Dublin Soccer League needs youth soccer referees this spring. Those born in 2007 and before are eligible to certify.

This is an excellent opportunity to earn some spending money—referee pay rates begin at $10/game—become more familiar with the Laws of the Game and gain an official's perspective on soccer. Adult referees are also in demand. Parents, why not certify along with your child?
As a result of social distancing requirements, no in-person training will be scheduled this spring. All certification will be online through the US Soccer Learning Center. Cost is $35. All new referees must complete an NFHS Concussion Course (free and online) called Concussion in Sports. Those 18 and over must also complete a SafeSport abuse prevention course and successfully pass a background check.
New referees who certify and are interested in refereeing this spring in the Dublin Soccer League must submit a Youth Referee Availability Form by March 12th. DSL will provide new referees who have availability to work at least 4 Saturdays in the spring with a complementary referee kit (shirt, socks, wallet with cards and whistle with lanyard).  Please email any questions to: Referees@DublinSoccer.net.
---
[ 8.06.2020 - 11:08AM ]
DSL Update – 8/20
Click here for the latest COVID-19 requirements from the Ohio Department of Health for sports organizations. The Dublin Soccer League is reviewing these new mandates and will be working to comply. Thanks for doing your part to comply to keep everyone safe.
---
[ 7.04.2020 - 11:22AM ]
The Dublin Soccer League requires all individuals observing training, practices and games to wear a face mask covering their nose and mouth.
This applies from the time of arrival at the field until leaving the premises.
This is in conjunction with recommended social distancing of 6'.
Children over the age of 10 are also required to wear masks to and from sporting activities.
Coaches are required to wear masks to and from activities, and they are recommended on the sidelines and when addressing players.
Players are not required to wear a mask while participating in practice or games or other strenuous activity.
---