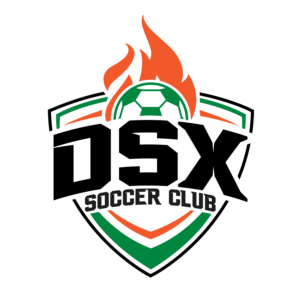 DSX (Dublin Soccer Excel) Club Soccer Program: $430 full year (U9-U14)
for 2017-2018 soccer year.  Uniform additional $100 for new players.   
Team Camp dates: July 30th, 31st and August 1st  (2018), evenings, at Avery Park
Teams formed based on evaluations. Playing time not guaranteed. Full year commitment for U9 – U14 teams. Play in MOSSL against club teams throughout central Ohio. Three to four contacts per week. Eight games and one league tournament per season plus one additional tournament per year. Certified referees. Licensed parent coaches. Pre-season team camp and uniform package.
Join the DSX team!

For fall 2017, all youth players having a foreign birth certificate must complete a International Clearance Form and receive permission to play soccer in the U.S.