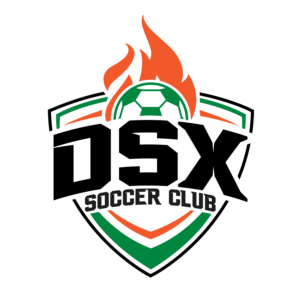 Dublin Soccer Excel, the competitive soccer club program from the Dublin Soccer League that plays in the Mid Ohio Select Soccer League (MOSSL).
DSX is offered for those players who are outstanding on the recreational field of play, who desire a higher level of soccer competition and who will devote the necessary time to attending practices and games (3-4 times per week in season) to the exclusion of other sporting activities.  DSX is a full year commitment (fall and spring) and plays against club teams throughout central Ohio.  Licensed parent coaches.
For U9-U14/15 boys & girls teams;  $450/year includes: 
8-game season both fall and spring,   3-4 contacts per week
Post season league tournaments & one additional tournament
Team camp (currently planned for July 30th, 31st & August 1st, 2018,
evenings, at Avery Park)
Placement based on evaluation
Uniform package additional $150
Evaluation location: Darree Fields Park, 6259 Cosgray Rd, 43016
Check-in:  30 minutes prior at building #3 soccer concession stand
Team Camp dates: July 30th, 31st and August 1st  (2018), evenings, at Avery Park
Teams formed based on evaluations. Playing time not guaranteed. Full year commitment for U9 – U14 teams. Play in MOSSL against club teams throughout central Ohio. Three to four contacts per week. Eight games and one league tournament per season plus one additional tournament per year. Certified referees. Licensed parent coaches. Pre-season team camp and uniform package.
Join the DSX!